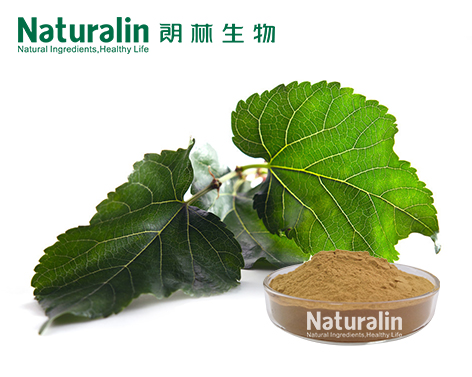 Экстракт Листа тутового дерева
Naturalin Кодекс:

NAT-150

Спецификации продукта:

1% ~ 2% DNJ; 20% Всего флавоноидов

Латинское имя:

Morus Alba L.

Метод испытания:

UV-VIS; HPLC

Мы здесь, чтобы помочь:


Простые способы получить ответы.

ОПИСАНИЕ ПРОДУКТА
Описание:
Тутовое дерево по-другому называют шелковицей или «царским деревом». В зависимости от цвета коры и стеблей выделяют белую, черную и красную шелковицу.
В листьях растения содержится редкий комплекс полезных веществ, который делает их не менее ценными, чем плоды. В их составе содержатся:
дубильные вещества;
флавоноиды;
органические кислоты;
смолы;
эфирные масла;
β-ситостерин, капестерин;
витамины группы В, С.

Применение:
1, В продуктах для здоровья.
2, В косметологии.

Срок годности:
Два года. Следует хранить в плотно закрытой таре и вдали от прямых солнечных лучей.
Компания Naturalin - производитель растительных экстрактов и инноватор в производстве натуральных ингредиентов.
По всем вопросам просьба обращаться по указанным контактам!



Сопутствующие товары
Связаться с нами
почтовый ящик: sales@naturalin.com
Телефон: +86(731)84430651
Бесплатный образец
Подписывайся Naturalin

ЗАПРОС
Сырье, только оптом, в розницу не доступно..
Why Subscribe Naturalin Newsletter & Magazine?
As a leading plant extract manufacturer in China, Naturalin would like to offer you plant extract marketing inforamtion for you
in the form of monthly newsletter and semiyearly magazine, it is free of charge. Many thanks.