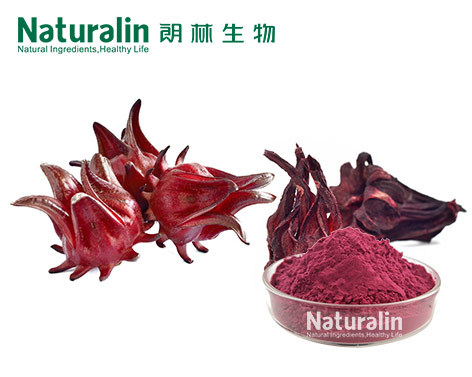 Экстракт Розели
Naturalin Кодекс:

NAT-184

Спецификации продукта:

4:1 8:1 10:1

Латинское имя:

Hibiscus Sabdariffa L.

Метод испытания:

Sensory

Мы здесь, чтобы помочь:


Easy ways to get the answers you need.

ОПИСАНИЕ ПРОДУКТА
Introduction:
roselle extractRoselle is also known as Red Tea, China Rose, Red Sorrel, Hibiscus ,Jamaica Tea, and Sudanese Tea, is not just another pretty flower. Hibiscus grows in tropical areas throughout the world, and has been used not just as an ornament, but also medicinally for centuries. The part of this plant used medicinally is the flower. Roselle has a mild flavor and has many culinary uses

Functions:
1. Promote blood cell destruction;
2. Promote the destruction of blood cells, inhibition of drug induced liver oxidative damage;
3. Regulate blood pressure and improve sleep;
4. Increase the glutathione with the function of protecting liver function.

Applications:
1. Food additives;
2. Pharmaceutical;
3. Cosmetic;
4. Beverage.

Packing & Storage:
Pack in paper-drums and two plastic-bags inside. Net Weight: 25kgs/paper-drum.
1kg-5kgs plastic bag inside with aluminum foil bag outside. Net Weight: 20kgs-25kgs/paper-drum.
Store in a well-closed container away from moisture and light.

Shelf Life:
2 years if sealed and store away from direct sun light.

Natural Ingredients, Healthy Life.
Naturalin is a botanical/plant extracts manufacturer and Natural Ingredient Solutions provider.
Please feel free to contact us for your any concerns.


Сопутствующие товары
Связаться с нами
почтовый ящик: sales@naturalin.com
Телефон: +86(731)84430651
Бесплатный образец
Подписывайся Naturalin

ЗАПРОС
Сырье, только оптом, в розницу не доступно..
Why Subscribe Naturalin Newsletter & Magazine?
As a leading plant extract manufacturer in China, Naturalin would like to offer you plant extract marketing inforamtion for you
in the form of monthly newsletter and semiyearly magazine, it is free of charge. Many thanks.